The pharmaceutical industry has observed a significant shift from chemically synthesized drugs towards biologics. Biopharmaceuticals, distinct from small molecule drugs, include a wide variety of therapeutic products derived from living organisms or produced from biotechnology sources (vaccines, gene therapies, and recombinant proteins).
Characterization of biopharmaceuticals is accomplished with a panel of technologies to understand their basic chemical details:
Binding affinity, specificity, and stoichiometry (ratio) to the molecular target
Structure stability, and Solvent environment stability.
TA Instruments' Isothermal Titration Calorimetry (ITC) and Differential Scanning Calorimetry (DSC) systems are powerful analytical techniques that provide hi-resolution detail of biotherapeutic binding and biomolecular stability. Thermodynamic binding signatures revealed by ITC characterize the strength, specificity, and stoichiometry of a binding event. Structural stability assay via DSC reveals strengths and weaknesses in higher order structure and defines the behavior of individual domains and their interactions. The TA Instruments Affinity ITC and Nano DSC provide the reliability and ease-of-use required for the most demanding applications in biomolecular research, with capability for expanded automation for walk-away convenience.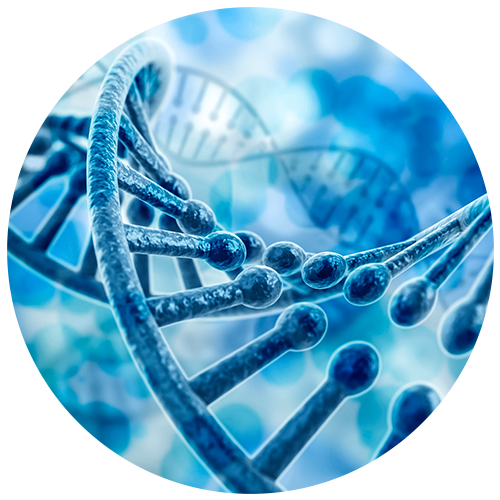 Vaccine therapy is a treatment that uses a substance or group of substances to destroy a tumor or infectious organism. The self-assembly of viral proteins and nucleic acids to form stable particles and the mechanisms by which viruses bind to and penetrate host cells represent two key aspects to understanding the basis of viral infection. The thermal stability of virus coat proteins in solution, compared with the stability of the corresponding highly structured viral protein shell, can be most effectively characterized by Nano DSC, whereas fundamental information about the molecular interactions driving virus/cell binding processes can be obtained by measuring the heat evolved or absorbed during binding using ITC.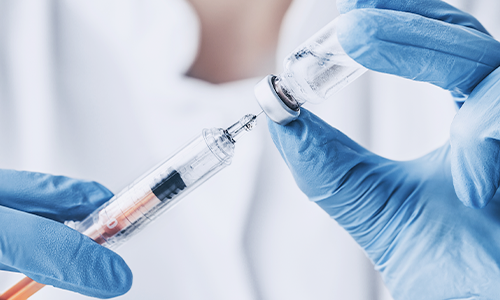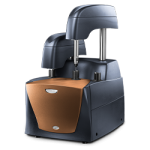 Virus binding
Cell binding
Off-target interactions
Affinity Range: low-mM, to low-pM
Automation: 96-well plate compatible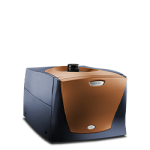 Protein unfolding
Nucleic acid melting/annealing
Capsid stability
Temperature Range: -10 °C to 130 °C
Automation: 96-well plate compatible
Gene therapies can manipulate the expression of a gene or alter the biological properties of living cells to treat or cure disease. They can work by several mechanisms such as: Replacement of the disease-causing gene with a healthy copy, inactivation of a gene that is functioning abnormally, or introduction of a new or modified gene to help treat a disease. The Nano DSC and Affinity ITC are implemented in discovery, formulation, and process control of a variety of types of gene therapy products to characterize and monitor drug product cargo loading, serotype, impurities (dsRNA), binding specificity, capsid stability, and batch-to-batch variability.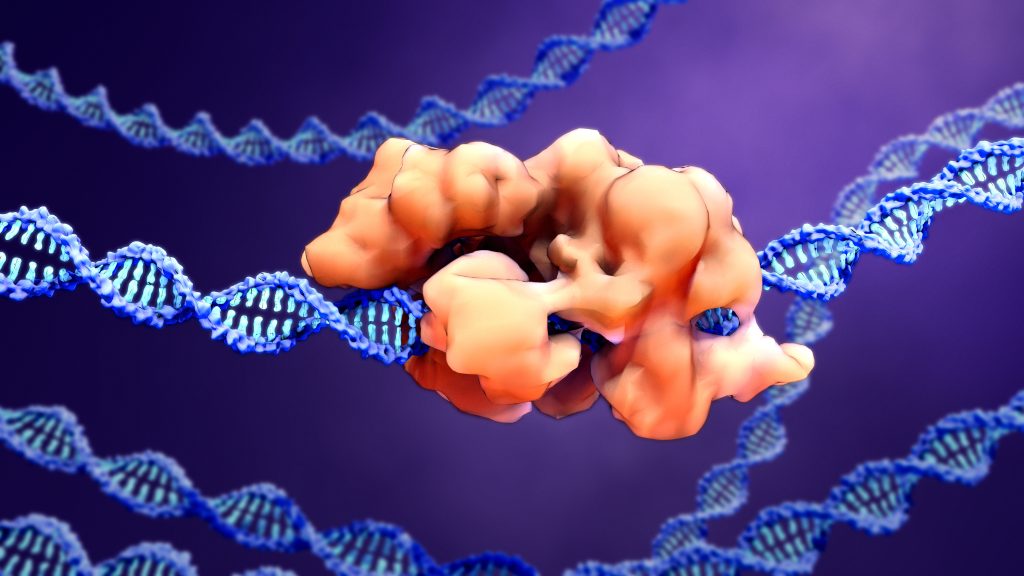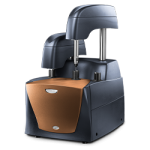 Drug-target binding and specificity
Off-target interactions
Affinity Range: low-mM, to low-pM
Automation: 96-well plate compatible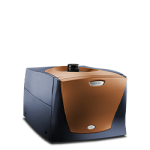 Drug loading
Serotype
LNP stability
Temperature Range: -10 °C to 130 °C
Automation: 96-well plate compatible
Recombinant protein drugs (enzymes, cytokines, growth factors, hormones, receptors, transcription factors, antibodies, antibody fragments, etc.) are an important class of therapy serving patients most in need of novel treatments. Recombinant protein therapeutics have been developed to treat cancers, autoimmune disease, and exposure to infectious agents, as well as genetic disorders.
Recombinant protein therapies are produced through recombinant DNA technology, which involves the insertion of a specific sequence of DNA that encodes the protein into a living cell (bacterial or mammalian). The protein is then expressed in these cells, where it can be extracted via a series of purification steps. Many biologics, such as monoclonal antibodies, are recombinant protein therapies.
Characterization of a recombinant protein via thermodynamic measurement with Nano DSC and Affinity ITC offers researchers a native measurement for rapid selection of the most stable formulations and engineered constructs without the need for exogenous chemistries (dyes, tags, or labels), so researchers can understand the molecule in their hands using their buffers.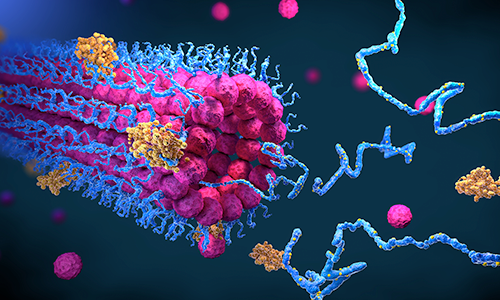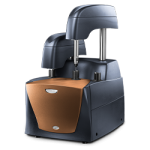 Binding affinity
Binding thermodynamics
Stoichiometry
Affinity Range: low-mM, to low-pM
Automation: 96-well plate compatible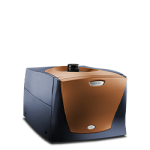 Protein stability
Phase transition
Heat capacity
Thermodynamics of unfolding
Temperature Range: -10 °C to 130 °C
Automation: 96-well plate compatible
Vaccine therapy is a treatment that uses a substance or group of substances to destroy a tumor or infectious organism. The self-assembly of viral proteins and nucleic acids to form stable particles and the mechanisms by which viruses bind to and penetrate host cells represent two key aspects to understanding the basis of viral infection. The thermal stability of virus coat proteins in solution, compared with the stability of the corresponding highly structured viral protein shell, can be most effectively characterized by Nano DSC, whereas fundamental information about the molecular interactions driving virus/cell binding processes can be obtained by measuring the heat evolved or absorbed during binding using ITC.

Virus binding
Cell binding
Off-target interactions

Affinity Range: low-mM, to low-pM
Automation: 96-well plate compatible

Protein unfolding
Nucleic acid melting/annealing
Capsid stability

Temperature Range: -10 °C to 130 °C
Automation: 96-well plate compatible

Gene therapies can manipulate the expression of a gene or alter the biological properties of living cells to treat or cure disease. They can work by several mechanisms such as: Replacement of the disease-causing gene with a healthy copy, inactivation of a gene that is functioning abnormally, or introduction of a new or modified gene to help treat a disease. The Nano DSC and Affinity ITC are implemented in discovery, formulation, and process control of a variety of types of gene therapy products to characterize and monitor drug product cargo loading, serotype, impurities (dsRNA), binding specificity, capsid stability, and batch-to-batch variability.

Drug-target binding and specificity
Off-target interactions

Affinity Range: low-mM, to low-pM
Automation: 96-well plate compatible

Drug loading
Serotype
LNP stability

Temperature Range: -10 °C to 130 °C
Automation: 96-well plate compatible

Recombinant protein drugs (enzymes, cytokines, growth factors, hormones, receptors, transcription factors, antibodies, antibody fragments, etc.) are an important class of therapy serving patients most in need of novel treatments. Recombinant protein therapeutics have been developed to treat cancers, autoimmune disease, and exposure to infectious agents, as well as genetic disorders.

Recombinant protein therapies are produced through recombinant DNA technology, which involves the insertion of a specific sequence of DNA that encodes the protein into a living cell (bacterial or mammalian). The protein is then expressed in these cells, where it can be extracted via a series of purification steps. Many biologics, such as monoclonal antibodies, are recombinant protein therapies.

Characterization of a recombinant protein via thermodynamic measurement with Nano DSC and Affinity ITC offers researchers a native measurement for rapid selection of the most stable formulations and engineered constructs without the need for exogenous chemistries (dyes, tags, or labels), so researchers can understand the molecule in their hands using their buffers.

Binding affinity
Binding thermodynamics
Stoichiometry

Affinity Range: low-mM, to low-pM
Automation: 96-well plate compatible

Protein stability
Phase transition
Heat capacity
Thermodynamics of unfolding

Temperature Range: -10 °C to 130 °C
Automation: 96-well plate compatible