ElectroForce Load Frame Instruments
ElectroForce technologies have revolutionized the way material testing is performed. Available in a range of force capacities, from 22 N up to 15 kN, ElectroForce load frame instruments provide industry leading performance, versatility, and durability.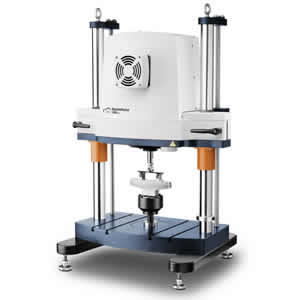 The design of new materials and products requires a thorough assessment of material properties and complete performance evaluation within, and sometimes beyond, the intended end-use.
TA ElectroForce® test instruments, featuring proprietary ElectroForce linear motion technologies and WinTest® controls, provide a revolutionary approach to mechanical fatigue and dynamic characterization.  The ElectroForce family of load frame test instruments includes a full range of force and performance capabilities for a wide variety of test applications.  ElectroForce test instruments are also very lab-friendly thanks to their practically maintenance-free operation. As a result, they have set a new standard for performance, simplicity and versatility in a single test instrument.
View Load Frame Instruments