Flash Diffusivity Analyzers
The most powerful light sources for the most accurate measurements of heat transfer properties.
Sales Promotions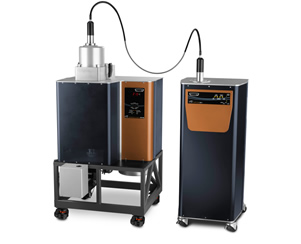 The Light Flash technique provides information on a material's ability to store and transfer heat through measurements of thermal diffusivity, thermal conductivity, and specific heat capacity. Thorough understanding of these properties is critical for any process or material which experiences a large or fast temperature gradient, or for which the tolerance for temperature change is exacting. Accurate values of these properties are essential for modeling and managing heat, whether the component of interest is called on to insulate, conduct, or simply withstand temperature changes. Information about these properties is routinely used in heat transfer models of all complexities. Heat transfer property measurements also reflect important information about material composition, purity and structure, as well as secondary performance characteristics such as tolerance to thermal shock.
TA Instruments offers the most compelling range of benchtop and floor-standing Laser and Xenon Light Flash Diffusivity Analyzers measuring thermal diffusivity by the flash method from -150°C up to 2800°C. All systems include multiple specimen testing capability that provides several times increase in productivity. Full time pulse mapping, precision optics, and the latest data analysis models make the Discovery Flash platform the most accurate and precise system of its kind.
Laser Flash Instruments (DLF)
Xenon Flash Instruments (DXF)