The anode, or negative electrode, in lithium-ion batteries is usually made of materials based on carbon (primarily graphite) and the oxide spinel (Li4Ti5O12). Lithium ions intercalate at the anode during charging and need to reverse this process during discharging. Anodes therefore must demonstrate good electrochemical stability with the electrolyte as well as hold large amounts of lithium without significant changes in structure.
During cell cycling in manufacturing, the electrolyte solution forms a solid electrolyte interface (SEI) on the anode which is ionically conductive but electronically insulating. Forming the electrolyte slurry for irreversible reduction on the anode requires careful purification, optimization of particle morphologies, and the selection of electrolyte additives. Rheology enables engineers to produce consistent slurry viscosities that result in uniform coatings for higher performing and safer batteries.
Lithium-ion batteries typically operate at temperatures of -20 °C to 60 °C. Higher temperatures can disrupt the SEI and lead to anode decomposition. Thermal analysis enables researchers to understand the thermal stability of the anode and its SEI while optimizing slurry composition and solvent drying for improved batteries.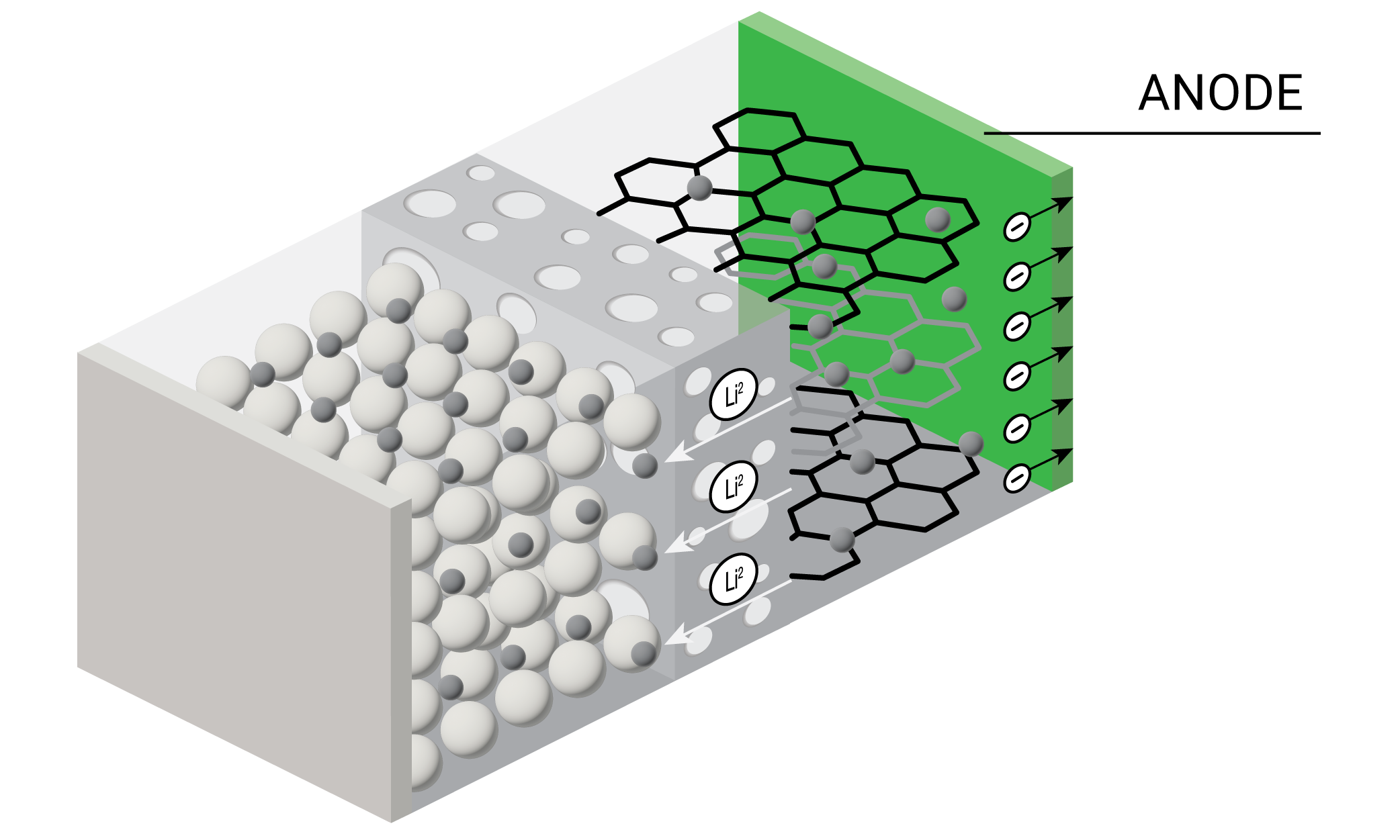 Instruments and Test Parameters
Material Examples: Graphene, Graphite, Silicone
Material Examples: Carboxymethyl Cellulose (CMC), Styrene-Butadiene Rubber (SBR)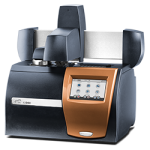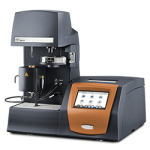 Thermal stability
Decomposition temperature
Composition determination
Material Examples: Graphene, Graphite, Silicone

Material Examples: Carboxymethyl Cellulose (CMC), Styrene-Butadiene Rubber (SBR)

Thermal stability

Decomposition temperature

Composition determination