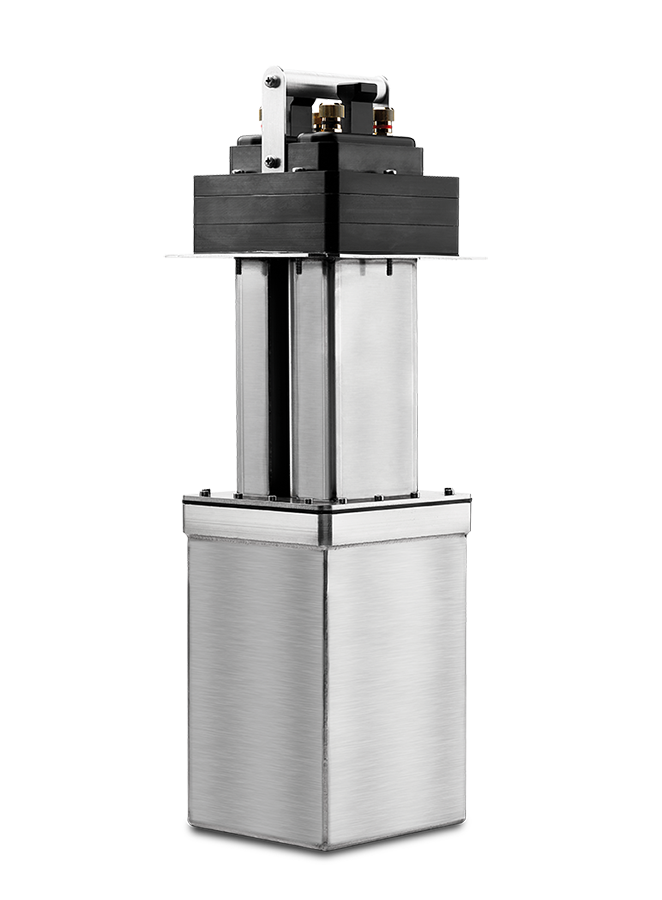 New Castle, Delaware, March 2, 2020 – TA Instruments announced today the introduction of the TAM IV Micro XL, a powerful isothermal microcalorimeter (IMC) specifically designed to measure the smallest electrochemical reactions inside battery cells.  Outfitted with a large test chamber, this instrument allows scientists and engineers fabricate custom sized battery holders to accommodate battery geometries specific for their applications.  Experimentations of pouch, coin, pacemaker and cell phone batteries can be conducted under passive storage conditions, or in conjunction with a battery cycler, to evaluate battery charging and discharging dynamics.
TAM IV Micro XL can detect sub microwatt changes in a Li-ion battery during self-discharge.  The parameters derived using this system allow for quantitative assessment of the sample stability.  The shape of the IMC thermogram is a direct measurement of the real-time reaction rate (reaction speed) occurring in the battery cell. Understanding the speed of the reaction is considered a good indication of product shelf life and safety.  In addition to the reaction rate, there are other important parameters that can be used to characterize thermal stability.  More detailed analysis can be performed to determine thermodynamic properties of the battery discharge and charge processes, allowing for understanding of the underlying parasitic reactions important for evaluating battery cycle life and energy density.
"Despite the maturity of Li-ion battery market, there is a never-ending focus to achieve safety, higher energy density, and longer battery cell cycle life," commented Neil Demarse, Microcalorimetry Product Manager at TA Instruments.  "The TAM IV Micro XL provides a platform to understanding the precise mechanism of the unwanted parasitic reactions:  a key step toward developing the next generation of battery technology."
TAM IV Micro XL IMC advanced features include:
User accessible reference calorimeter for optimal thermal balance and the industry's highest signal-to-noise battery IMC,
Built in lead wire access for seamless integration with an external battery cycler for charge/discharge experimentation,
Modular thermostat for expanded capability for multi sample comparison.
The streamlined workflow and user-friendly data analysis software provided by the system accelerates development of advanced cell electrolyte chemistry and electrode materials in typical battery formulations, rapidly delivering reliable results with minimum hands-on time, and driving productivity across technology units.
View the TAM IV Micro XL Accessory View brochure
About TA Instruments (www.tainstruments.com)
A subsidiary of Waters Corporation, TA Instruments is the leading manufacturer of analytical instruments for thermal analysis, rheology and microcalorimetry. The company is headquartered in New Castle, Delaware, USA, and has direct operations in 24 countries.
About Waters Corporation (www.waters.com)
Waters Corporation (NYSE:WAT), the world's leading specialty measurement company, has pioneered chromatography, mass spectrometry, and thermal analysis innovations serving the life, materials, and food sciences for more than 60 years. With approximately 7,000 employees worldwide, Waters operates directly in 31 countries, including 15 manufacturing facilities, and with products available in more than 100 countries.
Contact:
Neil Demarse
TA Instruments Product Manager, Microcalorimetry
P: +302.427.4000
info@tainstruments.com