High Pressure Thermogravimetric Analyzers
TA Instruments is the world's leading supplier of HP-TGA instruments.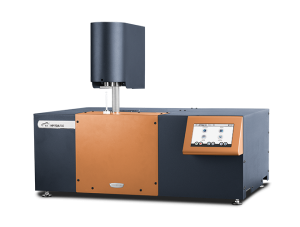 TA Instruments invites you to experience the world's most comprehensive line of High-Pressure Thermogravimetric Analyzers, all equipped with TA's proprietary Magnetic Suspension Balances. Discovery HP-TGA and DynTHERM TGA are designed for scientists who need to obtain reliably accurate weight data of their materials in the widest range of temperature and pressure in reactive atmospheres or steam.
Standard thermogravimetric analysis (TGA) is well-established and frequently applied to measure the weight of a material as function of temperature at ambient pressure. However, many materials are exposed to high pressures, the presence of reactive gas atmospheres and steam in their normal use. Testing of materials for such applications with high-pressure TGA provides genuine assessment of stability, decomposition and lifetime. Please read here an introduction to high-pressure TGA.
Discover the following three TA Instruments product lines of high-pressure gravimetric analyzers with industry leading specifications:
The Discovery HP-TGA as the worlds first fully integrated benchtop high pressure TGA with TA's patented top loading Magnetic Suspension Balance. The Discovery HP-TGA analyzers provide extraordinary specifications while being as easy to operate as any TA Instruments Discovery TGA instrument. Getting great high-pressure data has never been so easy!
The DynTHERM TGA feature the classical Rubotherm Series Magnetic Suspension Balance and cover the widest temperature range of all HP-TGA instruments. DynTHERM TGA analyzers provide a high weighing capacity and large sample volume for measurements with representative samples of inhomogeneous materials or testing complete assemblies.
View TA Instruments High-Pressure Thermogravimetric Analyzers