Characterization of Polymer Film by TMA Penetration
Keywords: Polymers, Thermomechanical Analysis (TMA), Thermomechanical Analyzers, Coefficient of Thermal Expansion (CTE)
Thermomechanical Analysis (TMA) measures linear or volumetric changes in sample dimension as a function of temperature, time, or force. This data provides valuable information on coefficient of thermal expansion (CTE), penetration, glass transition temperature, softening and flow, and creep/stress relaxation.
This thermal curve shows a TMA penetration experiment on a polymer film bonded to a substrate material. Using a penetration probe, the sample was scanned from room temperature up to 140 °C at 5 °C/min with a force of 0.1 N. A slight expansion of the film is noted before sample penetration begins at 94 °C. Total penetration for this sample is measured at only 0.8 μm. The combination of a flat baseline and excellent sensitivity allows the TMA to measure extremely small changes in sample dimension.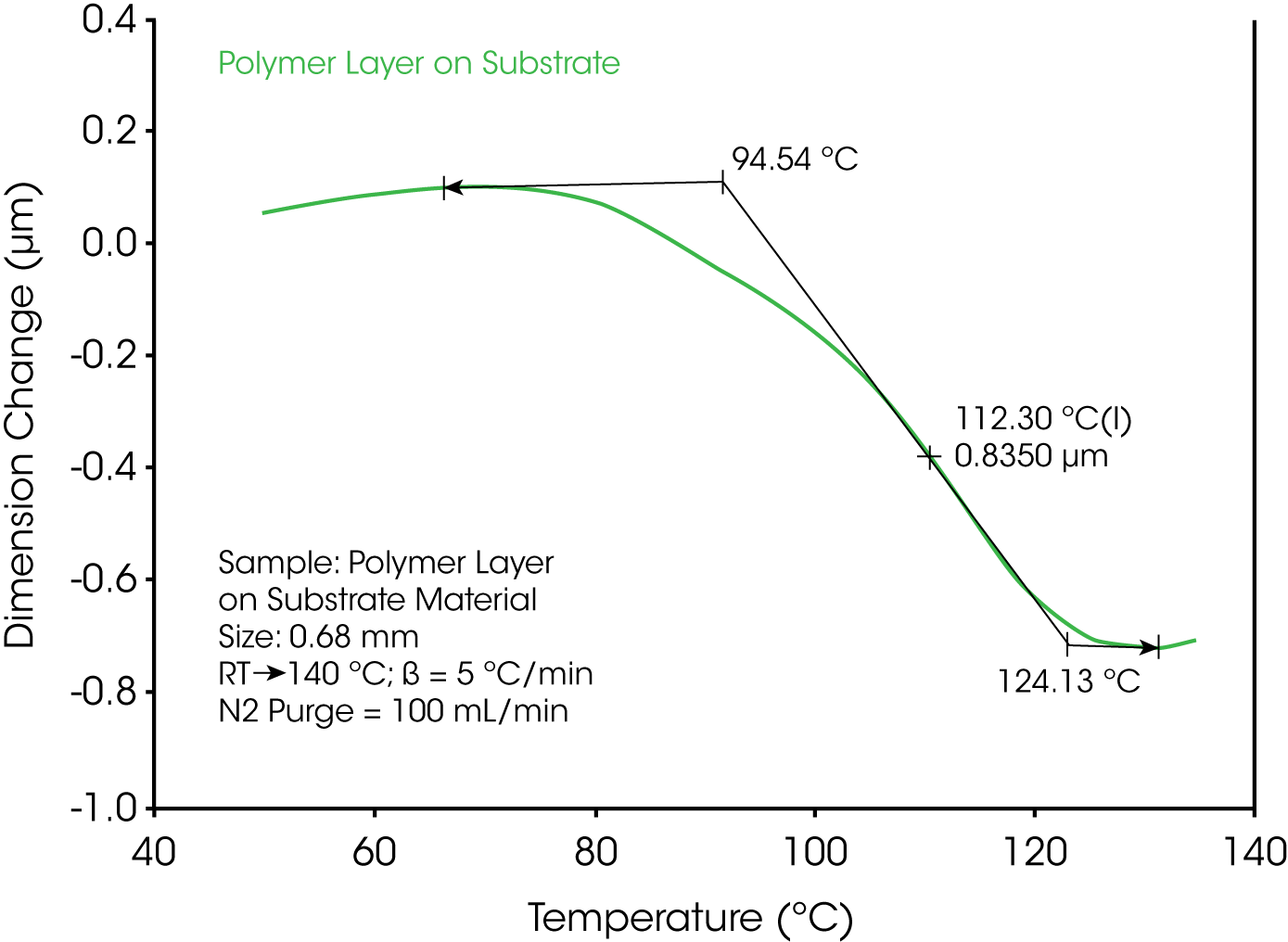 Click here to download the printable version of this application note.