ElectroForce Cardiovascular
Test Instruments
From bare metal stents to heart valves to pacemaker components, we offer the most comprehensive portfolio of cardiovascular device testing solutions.  For more than 20 years, medical device manufacturers have trusted ElectroForce as the world leader in accelerated fatigue test instruments.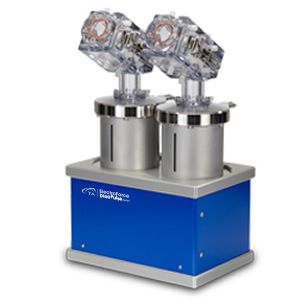 Now, you can replicate years of device life in a matter of weeks. Whether you want to determine the durability limits of a device component or characterize an entire structure, ElectroForce cardiovascular device test instruments support the advancement of your research and product development activities by testing at accelerated frequencies, reducing the testing time that is needed to meet international regulatory requirements.