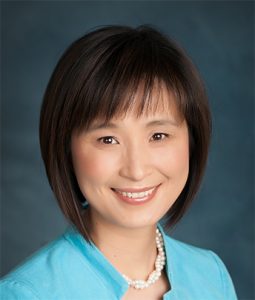 New Castle, Delaware, April 21, 2021 – On April 21, 2021, Waters Corporation announced that Jianqing Bennett was named to the post of Senior Vice President of TA Instruments Division, succeeding Jonathan Pratt who is now Senior Vice President of the Waters Division. Ms. Bennett most recently served as Senior Vice President, High Growth Markets at Beckman Coulter Diagnostics since 2017, where she helped accelerate revenue growth and market share gain by implementing commercial model changes in China and the EMEA region and driving excellence in commercial execution across all high growth regions.
Ms. Bennett said, "I have long admired Waters for its commitment to innovation, strong values and tremendous talent. I am excited to lead the TA Instruments business at this pivotal time in the Company's transformation. I look forward to working with the TA leadership team to advance our strategy and build on Waters' record of success."
Prior to joining Waters, Jianqing Bennett was Senior Vice President, High Growth Markets at Beckman Coulter Diagnostics (a Danaher operating company), where she was responsible for the P&L of High Growth Markets and managed the full portfolio of In-Vitro clinical core laboratory solutions. Prior to Beckman Coulter Diagnostics, she served in roles of increasing responsibility over 14 years at Carestream Health, including President of the Medical Digital Business from 2015 to 2017. Prior to Carestream Health, Ms. Bennett served in multiple roles at GE Healthcare Inc. in the U.S. from 2001 to 2003 and China from 1995 to 1999.
About TA Instruments, Inc.
TA Instruments, a subsidiary of Waters Corporation, is the leading manufacturer of analytical instruments for thermal analysis, rheology and microcalorimetry. The company is headquartered in New Castle, Delaware, USA, and has direct operations in 24 countries.
About Waters Corporation (www.waters.com)
Waters Corporation (NYSE:WAT), the world's leading specialty measurement company, has pioneered chromatography, mass spectrometry, and thermal analysis innovations serving the life, materials, and food sciences for more than 60 years. With approximately 7,000 employees worldwide, Waters operates directly in 31 countries, including 15 manufacturing facilities, and with products available in more than 100 countries.