4 Cost-Effective Ways to Upgrade Lab Instruments
Sarah Cotts | Stephanie Keller | Morgan Ulrich
September 19, 2022
Technology is rapidly advancing. Whether you upgrade old equipment or add a new technique to your bench, using cutting-edge instrumentation is sure to enhance your lab's efficiency and results. Today's instruments offer more reliable data and advanced features, both of which are crucial for staying at the forefront of material innovation.
But how can you upgrade your instrument for the best return on investment while minimizing downtime? Here are 4 ways to make your lab upgrade seamless and easy.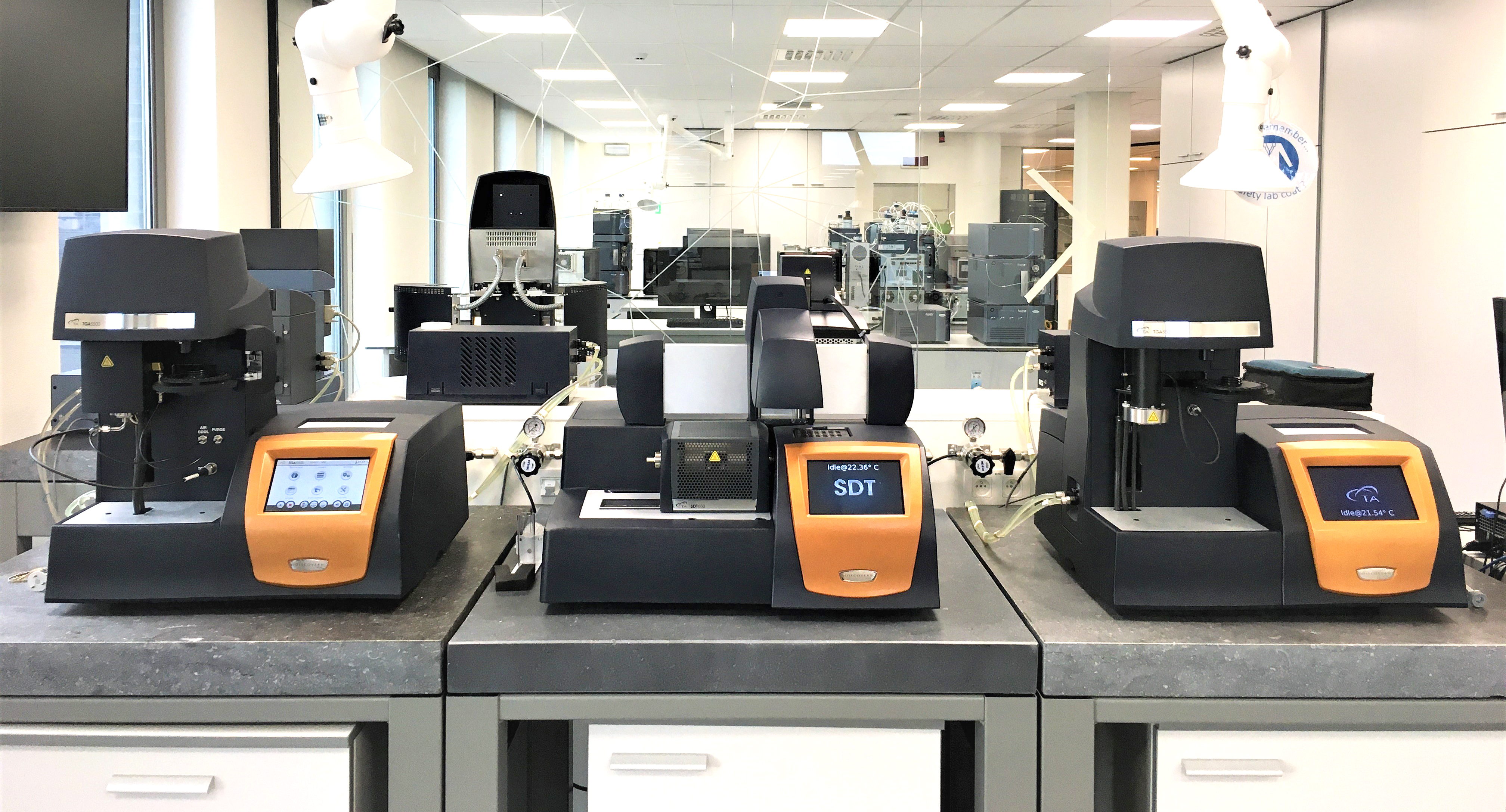 1. Trade In Your Old Instrument
Replacing a tried and true instrument with the newest model is one of the easiest ways to improve your lab's results. Even better, you can trade in your old instrument for a discount on your upgrade.
The TA Instruments Q Series Thermal Analyzers revolutionized testing in 2000, and the Discovery Series continues their legacy with improved measurement and ease-of-use. Users can trade in their Q Series DSC, TGA, DMA, SDT, or TMA instruments or competitive models and save on a new Discovery series thermal analyzer. The Discovery series offers unparalleled sensitivity and accuracy to detect the smallest changes in your sample, coupled with a revolutionized user experience through the robust TRIOS software. Learn more here and contact us for your thermal analyzer trade-in.
Similarly, you can trade in a TA Instruments AR Rheometer or competitive model and save on a new Discovery Hybrid Rheometer. Upgrading to a DHR offers a world of difference – users can measure lower viscosities and smaller stresses using less sample thanks to the DHR's superior torque sensitivity. And its hybrid capabilities are a game changer: perform shear rheology, tack/peel tests, and extensional viscosity, plus test tension, bending, and compression on the only rheometer with integrated linear DMA. The DHR's wide range of capabilities and accessories, including compatibility with a number of AR accessories, futureproofs your lab for any test you might need. Contact us to learn more about trading in your rheometer.
In addition to saving cost, trading in your thermal analyzer or rheometer is easy and pays off:
Transition smoothly by carrying over existing historical data and operational procedures
Reduce bottlenecks with the new "walk away" autosampler (available on select thermal analyzer models)
Minimize training time with TRIOS software built for ease-of-use at every user level
Improve data confidence with reliable results and improved accuracy
Expand lab capabilities with new features and testing options
2. Lease a New Instrument
Did you know you can lease a new instrument easier than leasing a car? Waters Capital offers flexible leasing options and exceptional rates on TA Instruments. Leasing your instrument allows you to:
Extend your budget with predictable monthly payments
Get new technology as soon as you need it without a down payment
Accelerate your ROI based on monthly payment amount vs. large initial investment
Try the latest instrumentation before you buy
Leasing allows you to work within your budget and acquire new instruments without buying them outright. If you need a technique for a limited time, you can save considerable cost by only leasing while it's relevant to your work. Or if you decide to keep the instrument, all your leasing payments will count toward the final purchase. Either way, leasing empowers you to conserve vital capital while benefitting from the newest technology. Learn more about leasing your new instrument here.
3. Double Your Funds with Grant Matching Programs
Academic and government labs, don't miss this program! We value your contributions to research and education, and we want to help you achieve more in your lab. Our Academic Matching Grant Program offers special academic-only pricing on our brand new instruments, ensuring you have access to state-of-the-art equipment.
Our rugged and reliable instruments are designed for users of all experience levels. From the longest-tenured professor to the newest incoming freshman, your test can get set up and running with ease.
Looking to secure your investment plus save on consumables and service? Our Academic Support Plan is designed to reduce the cost of ownership and maximize uptime and product life. The plan includes a discount on supplies & consumables, plus free tuition to our regularly scheduled Theory & Applications Training Courses.
Click here to learn more and contact us to get a quote.
4. Follow for Tips and Sales
Are you making the most of your instrument? Are you in-the-know about new promotions and upgrades?
Follow TA Instruments' LinkedIn, Facebook and Twitter for frequent updates on offers, new products, and tips on using your instrument. Before you buy, check TA Instruments' current promotions and see if there are any offers for the equipment you need.
Regardless of when you buy, our sales representatives will inform you of any relevant promotions and help you choose the right techniques for your needs. Contact a TA Instruments sales rep to secure the best instruments for your lab.