The Road to U.S. Electric Vehicle Battery Production
Supply chain issues are challenging EV producers to develop new domestic battery sourcing solutions
Morgan Ulrich | Hang Lau | Jennifer Vail
October 3, 2022
Consumer interest and sustainability goals are driving soaring demand for electric vehicles. The U.S. aims for electric vehicle sales to reach 50% of the total market by 2030, yet 99% of the raw and component materials for EV batteries are produced externally.1, 2 Sourcing foreign-made materials and batteries has already created challenges in the industry. Russia's invasion of Ukraine led to market instability that caused the price of nickel, a key battery material, to skyrocket in March 2022.3
EV manufacturers are not optimistic about global trade stabilizing any time soon. Markus Duesmann, chief executive of Volkswagen's Audi division, told the New York Times, "Raw materials are going to be an issue for years to come."4
The U.S. government is ready to support novel approaches for a sustainable domestic battery supply. A 2022 bipartisan infrastructure bill allocated more than $7 billion to help create an American battery supply chain with lower costs, fewer disruptions, and accelerated production.5
Now, the future of domestic battery production lies in the hands of battery researchers and manufacturers. The EV battery industry is adopting new techniques and technology to do the seemingly impossible: create reliable batteries without depending on foreign trade. Here are the ways leading EV battery manufacturers are already advancing sustainable domestic battery production and the critical role analytical techniques play in this journey.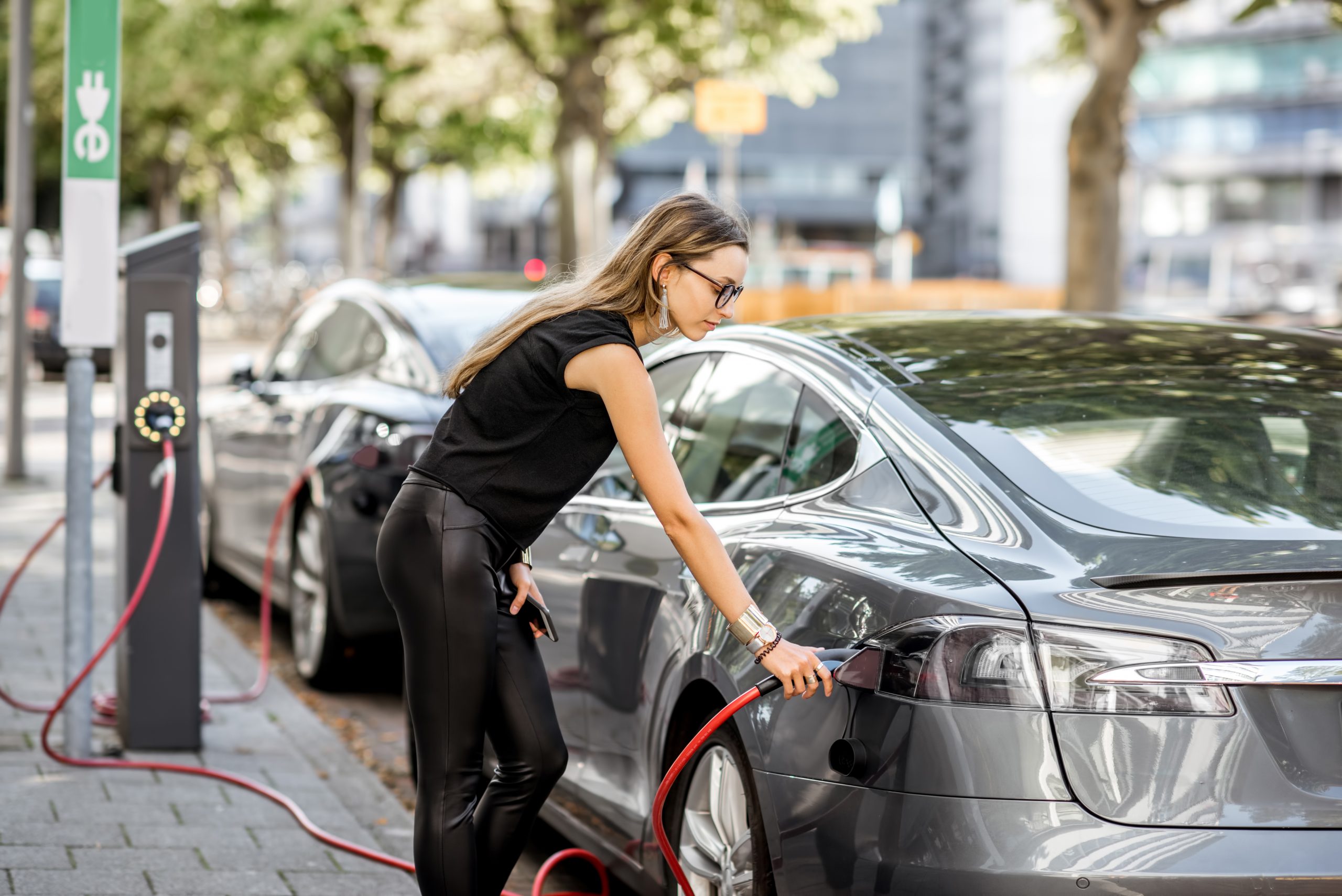 Battery Production within the EV Supply Chain
 Top EV OEMs are turning toward making their own batteries to circumvent supply chain issues and reduce costs. Dr. Mei Cai, Director of Battery Cell Systems Research at General Motors R&D, spoke about GM's work to manufacture batteries at the International Battery Seminar and Exhibit 2022 in Orlando, Florida.
Dr. Cai explained that GM's top priority in their internal battery development is energy density, or how much energy they can store, in a lightweight form. Increasing energy density results in lower costs. The team is exploring solid lithium anodes and solid electrolyte interphases to achieve the highest energy density and lowest costs. Once GM succeeds in their battery development, they plan to monetize their battery design outside of EVs.
How can battery manufacturers win in the race to domestic production of cost-effective, energy dense batteries? Thermal analysis offers crucial insight for effective material selection and battery design. Ensuring battery safety and performance under various conditions through thermal analysis is the first step to creating functional, revolutionary battery designs. Rheology is used to optimize battery slurry formulations, a critical step for ensuring stability and processability for electrode manufacturing.
Embracing New Battery Materials
With traditional lithium-ion battery materials (lithium, cobalt, nickel, and graphite) in high demand, battery researchers are exploring sustainable alternatives. Group14 Technologies and Sila Nanotechnologies are expanding their work on silicone-based anode materials, which offer the potential to outperform current graphite materials.6
Utilizing new battery materials unlocks the potential for smoother domestic production while enhancing safety and performance. Researchers use thermal analysis techniques to study battery designs using innovative materials under realistic operating conditions. For example, M. C. Schultz et al from the National Renewable Energy Laboratory used their TA Instruments DSC and TGA to study the effects of coatings on silicon anode materials.7 DSC and TGA are commonly used in battery research to verify that new materials enhance battery operation and safety.
Domestic Battery Recycling
When lithium-ion batteries reach end of life, why waste their valuable materials? Battery material scarcity can be combatted by reusing the raw materials in old batteries. In-country battery recycling is the most efficient as it lowers emissions and transportation costs while strengthening the domestic battery materials supply chain.8
As with any recycling system, incorporating recycled materials into new products requires thorough material characterization. How were the materials changed by the electrochemical processes within the battery? Were they deformed by battery misuse or damage? Material analysis techniques help battery developers ensure that recycled materials offer the necessary thermal and physical properties to support a new functioning battery.
Building a Sustainable Battery Supply Chain
While there are challenges to overcome, there is also great opportunity. EV manufacturers have the chance to take battery production into their own hands, so they can overcome supply chain instability and oversee every aspect of battery production. Battery manufacturers who incorporate new and recycled materials now will have sustainability and reliability incorporated in their production for decades to come.
Any major supply chain shift requires stringent quality control and testing. As the examples above mention, battery material testing is a crucial step in developing sustainable domestic battery production. From material selection to battery safety testing, these techniques will serve as the backbone of domestic battery design and manufacturing. Learn more about battery material testing here and see how these techniques will support to the future of sustainable in-country battery production.