This product is no longer available.You may be interested in our TMA 450. We also encourage you to Contact Us so we can discuss your application and help you determine the solution that best meets your needs.
Q400 TMA
The Q400 performs high sensitivity mechanical measurements over a wide temperature range.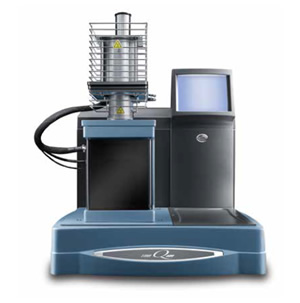 The Q400EM is the industry's leading research-grade thermomechanical analyzer with unmatched flexibility in operating modes, test probes, and available signals. The Enhanced Mode (EM) allows for additional transient (stress/strain), dynamic and Modulated TMA™ experiments that provide for more complete viscoelastic materials characterization plus a way to resolve overlapping thermal events (MTMA). The Q400 delivers the same basic performance and reliability as the Q400EM but without the latter's advanced features. It is ideal for research, quality control, and teaching applications.