Determination of the Relative Oxidative Stability of Polyethylene Bottle Tops by Differential Scanning Calorimetry (DSC)
Keywords: Differential Scanning Calorimetry, Polyethylene, Dynamic Oxidative Stability, Isothermal Oxidative Stability, DSC Autosampler
Problem
Polyethylene is a thermoplastic polymer commonly used for applications such as beverage containers and beverage container caps. A supplier of these containers found that batches of caps sometimes lost their color after only a relatively short shelf life, indicating that the caps were probably deteriorating even though no visual changes to the caps' mechanical integrity could be detected. The supplier suspected that the deterioration was occurring because insufficient amounts of antioxidant and UV stabilizer had been added during formulation. Hence, the desire for a rapid QC test which could be used to evaluate the polyethylene batches before final processing to insure sufficient additives were present.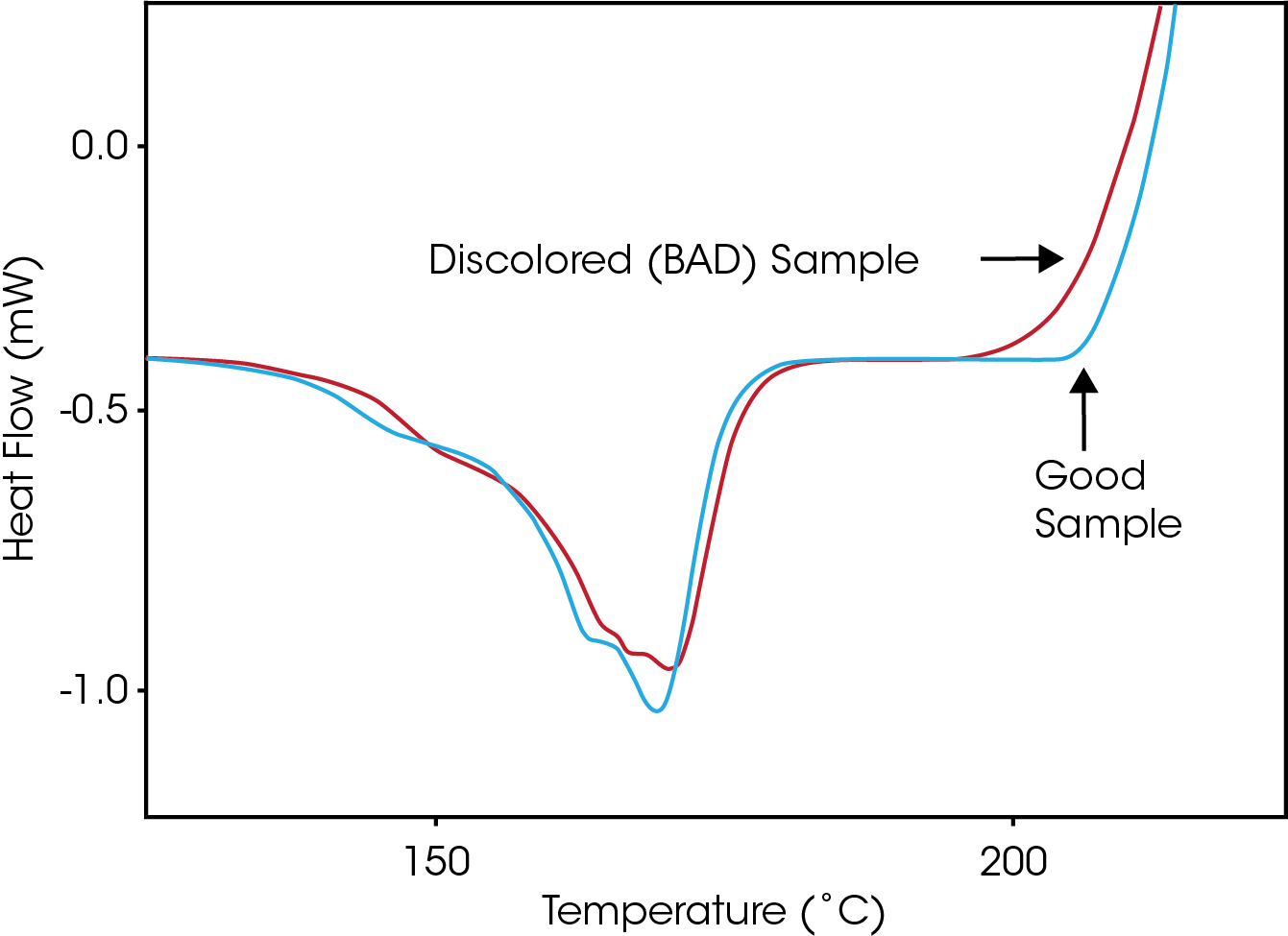 Solution
Oxidative degradation of polymers is an exothermic process (releases heat) and is detectable by differential scanning calorimetry (DSC). Furthermore, DSC evaluation of polyethylene at elevated temperatures in the presence of oxygen is an effective method for accelerating the onset of degradation so that longer term (shelf life) properties can be predicted and/or compared. Figure 1, for example, shows the comparative DSC curves for goodand bad polyethylene caps under dynamic heating conditions. As expected, the onset of oxidation degradation is lower for the bad material. Figures 2 and 3 show the same materials evaluated under isothermal conditions at 185 ˚C. Under these accelerated conditions, clear differences in stability are seen in a reasonable time frame. Using multi-sample DSC or a DSC autosampler further increases the productivity of this evaluation, making it ideal for rapid QC testing for batch to batch variation.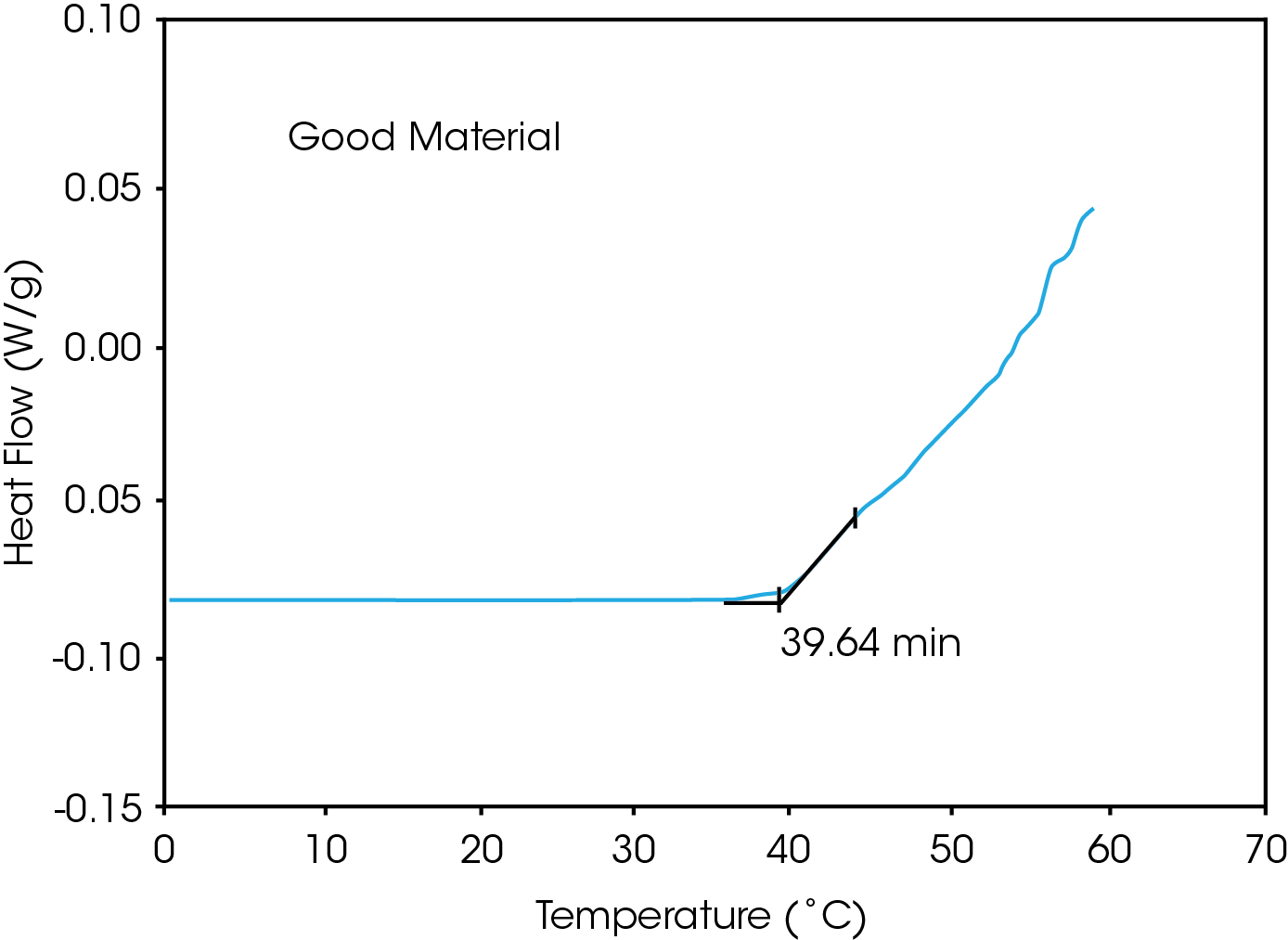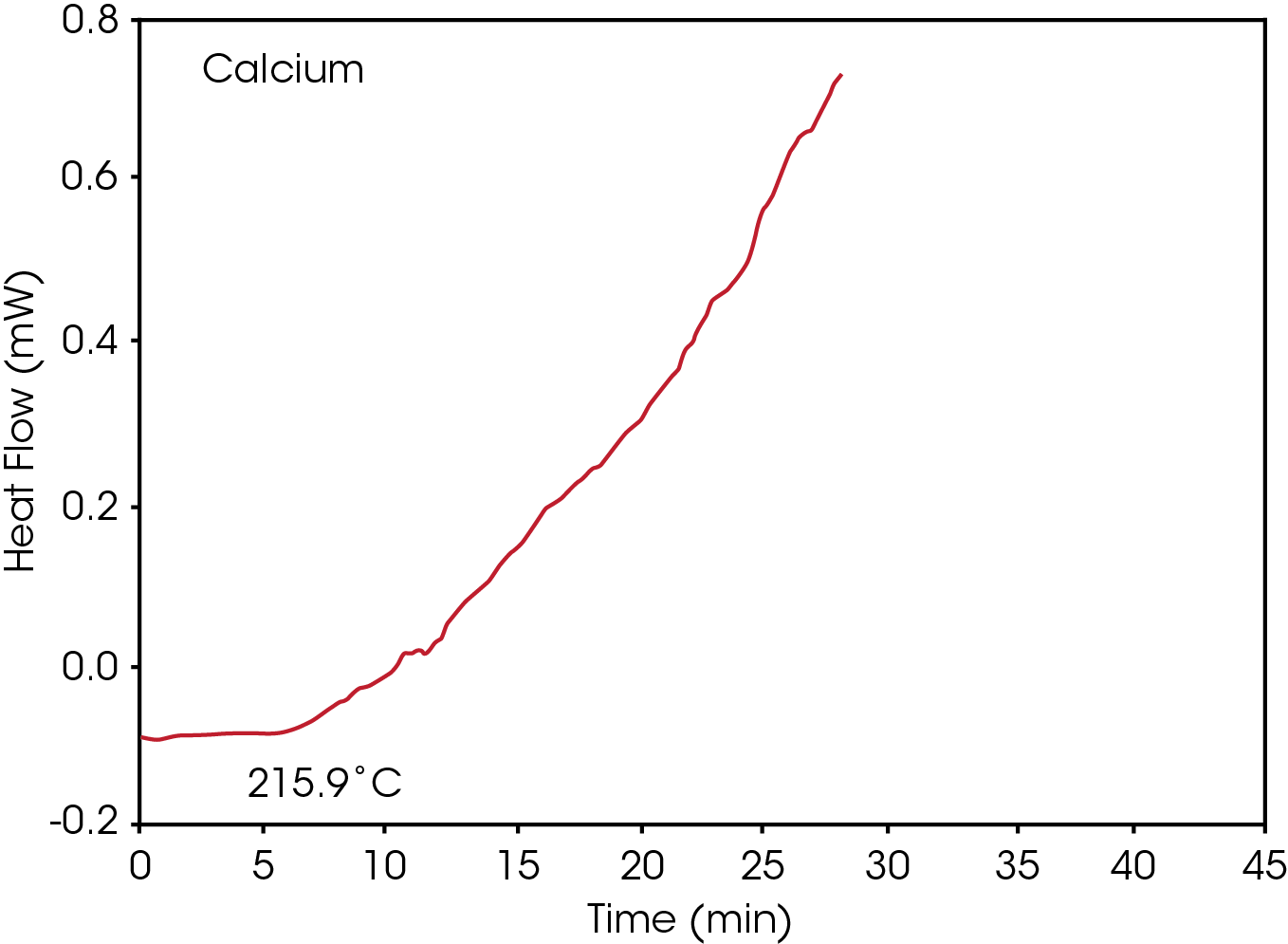 Acknowledgement
TA Instruments would like to thank W. R. Grace Ltd for their support in generating this application paper.
Click here to download the printable version of this application note.